'Always evolving': County wants sit-down with provincial facilitator
Jun 14th, 2023
0 Comments
243 Views
Map of Simcoe County. |
From BarrieToday, June 8, 2023
By Nikki Cole
There has been a lot of speculation and unanswered questions in recent weeks as to what the provincial government's decision to dissolve the Regional Municipality of Peel could mean for other municipalities, including the County of Simcoe, and regional governments.
One thing that is not in question, according to Simcoe County Warden Basil Clarke, is the important role the county plays locally in aiding in the success of its 16 member municipalities. Barrie and Orillia are separated cities, but still rely on the county for some services, including land ambulance, social housing, Ontario Works, children's services, and long-term care.
"With the smaller rural municipalities, we can't survive without our upper-tier regional government," said Clarke, who is also the mayor of Ramara Township. "We have some municipalities that don't even have planning departments. We could never do waste collection as efficiently as we are, our paramedics service here in Simcoe County is second to none.
"Even Orillia and Barrie benefit from the services that we run without borders and that's something that you can't do as a small municipality," he added, pointing to the county-run LINX Transit and its affordable housing programs as two additional services provided by the county that benefit local municipalities.
"We just spent $200 million on affordable housing and $28 million in Bradford West Gwillimbury. No small municipality could ever take on those types of projects on their own," said Clarke.
The Tories introduced legislation May 18, dubbed the Hazel McCallion Act, to dissolve Peel Region and have the three municipalities — Mississauga, Brampton and Caledon — stand on their own starting Jan. 1, 2025.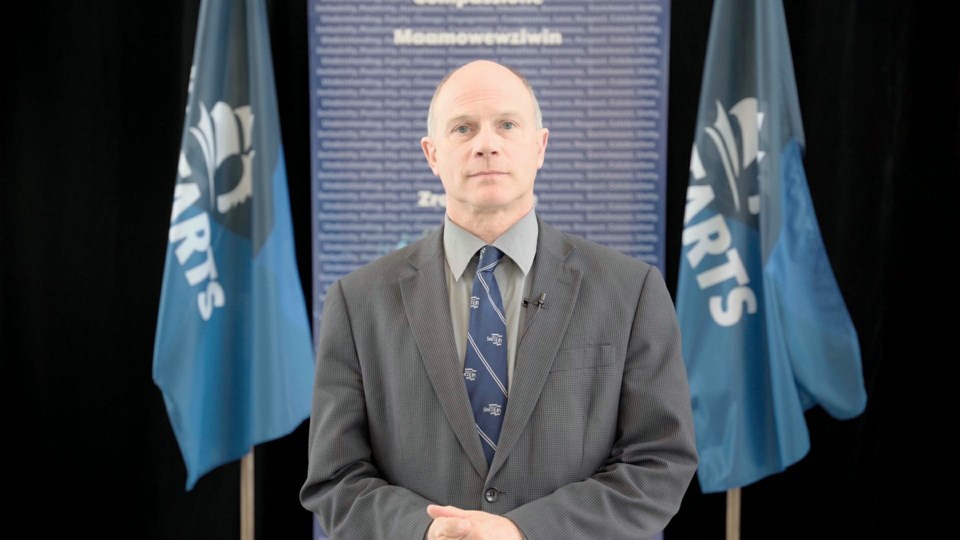 Simcoe County Warden Basil Clarke. | Image supplied
Ontario also said it will appoint "regional facilitators" in the coming weeks for the upper-tier municipalities of Durham, Halton, Niagara, Simcoe, Waterloo, and York. Their job will be to find out whether the municipalities that make up those regions are able to stand on their own.
Simcoe County, which was initially left off the list, was ultimately added. Clarke told BarrieToday the County of Simcoe has formally requested engagement and facilitation with the province on planning and co-ordination of growth-related services, something that was done through a motion at the May 23 meeting of council.
"We are always evolving and that's why we welcome the facilitator and why we asked for a facilitator because we want to sit down with the province," he said. "We are certainly on side with their goal of more homes faster … we just want an understanding of what services (the province) wants us to look into.
"We have to look into the future growth that (the province) is trying to send this way. We want to sit down with the province and get their ideas on where they think we could be more efficient, and if there are other services that they'd like us to take over," added Clarke.
When the county was not initially included in the provincial government's recent announcement, Clarke said that prompted the county council to pass its motion last month to formally request a meeting with the facilitator.
"We do want to work with the province and find ways to be more efficient. We are always looking for efficiencies," the warden said.
He believes the province already recognizes the value the County of Simcoe brings.
"When you look at long-term care and what we've done with social housing … we surpassed our goal. I think the province knows that Simcoe County is already a leader in so many of the things that we do," Clarke said. "It's just a matter of sitting down and saying, 'listen, you want more homes faster? What do you want us to do to achieve that goal?'"
When asked what he believes some of those efficiencies — or potential new services — the county could take on, Clarke said the intention is simply to enter the process with an open mind and to listen to all of the 16 member municipalities to see where they could use help.
"A lot of what we do is bridge negotiations between municipalities," he said. "Ramara Township shares a water system with Severn. We are seeing that at the west part of our county as well where with Collingwood, Wasaga Beach, New Tecumseth — we want to get them all sharing services.
"But everything is on the table. We want to sit down with a facilitator and work with the province to see what is the most efficient way forward."
In addition the 16 member municipalities, both the cities of Barrie and Orillia pay into the county coffers for several services, including social services and paramedic services, noted Clarke. The county is also responsible for the roads network, without which the various member municipalities would likely be looking to the province to take on the costs.
"When we are building roads, we look at where the traffic is, where the people want to go and we base our road construction on that," he added. "For many of us small municipalities that have transient traffic, without county roads we wouldn't be able to handle that traffic. We would be looking at the province to build us a new highway, because our local roads can't handle the traffic. That one is huge for the small municipalities."
Unlike Peel Region, Simcoe County is made up of very small and rural communities, he noted.
"We do have some like Bradford that are growing faster, and Wasaga Beach I believe is the fastest growing municipality in all of Ontario. With so many different sizes, there is certainly a role here for Simcoe County," Clarke said. "I think you will find it's unanimous with the different municipalities that we want Simcoe County to remain strong because we need the services that it provides."
Another valuable thing that comes with Simcoe County continuing to serve as a regional government, he added, is the benefits it allows that come with economies of scale.
"We have one Simcoe tax rate and because of the 500,000 folks that live here in the larger area, that's why we can afford to do these large projects that small municipalities just simply couldn't do."
— With files from Jack Hauen, The Trillium
Read the article here